DIVX/AVI Playback ON DM800 Tutorial
1. First you need to install VLC on your PC,
2. Start the install of VLC but make sure you install it under the Full install option.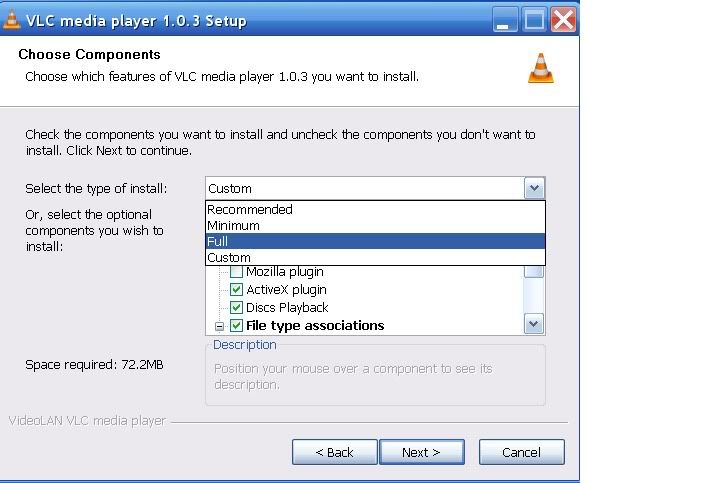 3. After the VLC install has complete we need to add some extra info for this to work.
4. Right click the VLC icon on your PC desktop and select properties. Now in the target field add this --intf wxwin --extraintf=http to the end of the line you already have. It should look like this
"C:\Program Files\VideoLAN\VLC\vlc.exe" --intf wxwin --extraintf=http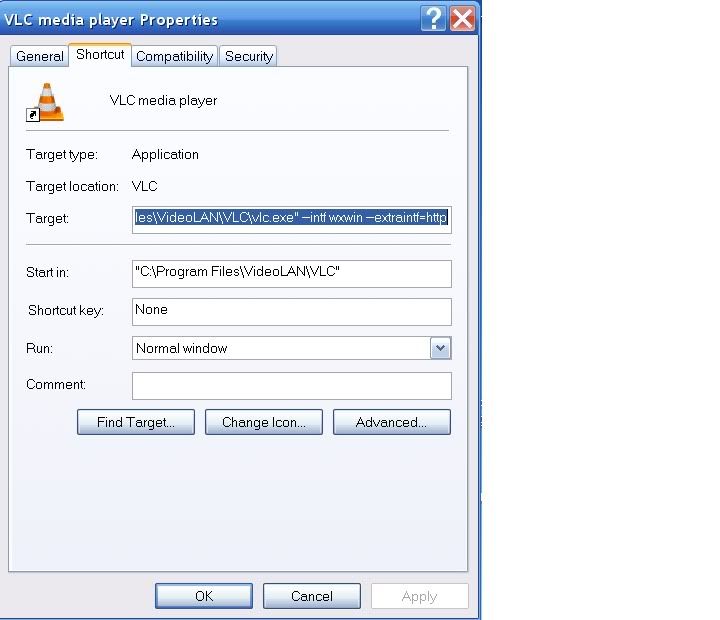 Apply this!
5. Now on your PC start the VLC Player, i do this via the PC start menu. Just minimise VLC to the task bar.
6. We now need to setup the VLC front end on you 800. To do this go to the plugins menu of your 800 and start the VLC Video Player.Then press add server. Setup as follows.
Server Name: Server 1
Enter VLC-Server as FQDN or IP-Address: IP-ADDRESS
Server Address: put in your PC's IP address 192.168.1.***
HTTP Port: 08080 Leave as is
Movie Directory: C:/ (use any directory you like on your PC) But please note the folder needs sharing permissions . Right click the folder to set sharing options.
DVD Device: Leave as is
Transcode MPEG/DVD Video: YES
Video Codec: MPEG2
Video Bitrate: 2000
Video Resolution: Leave as default for testing or setup to suit you tv.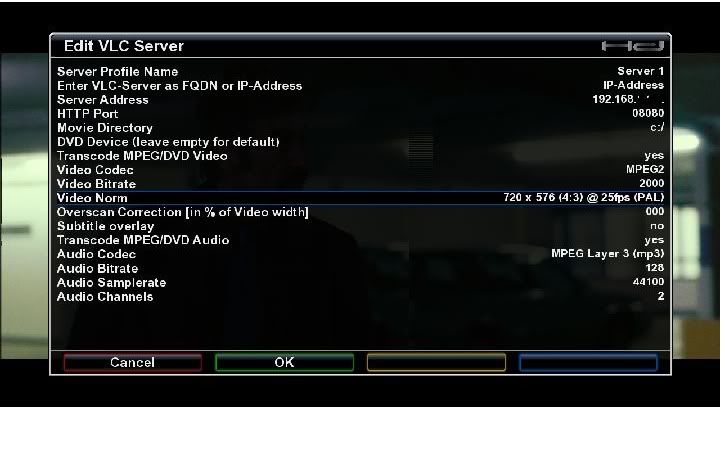 7. Press the green button to save the details you have entered.
8. Now for testing i advise you lower and firewalls you have on your PC.
9. Now make sure you have a divx or avi movie on your directory.
10. Select the VLC Player plugin highlight the server you just created and press the ok button to start it. You should now see your PC's directory on the left scroll to the Movie and play.
Settings the you can play with to achieve optimal performance are.
Video Bitrate:
Video Resolution:
Overscan Correction:
Audio Codec.
Thank you