Gareth Bale in contract talks
Tottenham boss Andre Villas-Boas has revealed there are ongoing talks with Gareth Bale's agent regarding a new contract for the Wales international as they attempt to fend off interest from Real Madrid.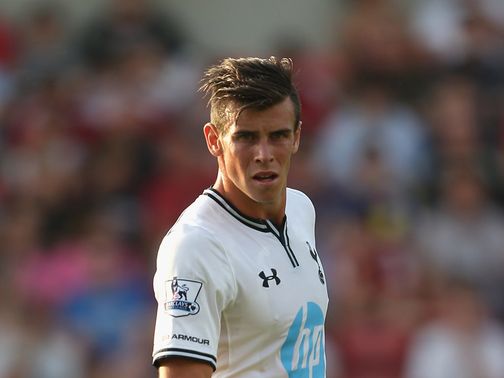 Related ContentFootball Transfer CentreThe latest football newsFollow us on TwitterFree £10 bet on football
Bale has been heavily linked with a move to the Bernabeu this summer with reports in Spain earlier this week suggesting the player has already agreed terms on a six-year deal.
But, speaking at the Barclays Asia Trophy in Hong Kong, Villas-Boas was optimistic the 24-year-old, who is currently contracted until 2016, will extend his stay at White Hart Lane.
The Portuguese said: "There was contact between the club and his agent last year and there is ongoing contact between the club and his agent.
"We renewed his contract at the beginning of last season, if you remember, and it's something that is being dealt with by the chairman and the agent.
"Talks are ongoing but that doesn't mean there is an agreement. At the moment we're confident that the player is under contract at Tottenham, as was done last year.
"It's something that we're speaking about, but there aren't any developments."
Meanwhile Gylfi Sigurdsson is one of several Spurs players to express their hope that Bale will be staying at White Hart Lane.
"He's a great player and if he stays it will be fantastic. I am sure he will stay because he's still here," he told reporters.
"He is a draw for other players to come here. Good players want to play with other big players. It's a big club and hopefully he'll stay and we'll bring in a few other good players."
Sigurdsson is also of the opinion that Bale's presence can help Spurs to push on and claim a Champions League spot this time around.
"The players here talk about getting into the Champions League two seasons ago and how fantastic it was," he said.
"Missing out when Chelsea won the Champions League and being fifth last season was very disappointing.
"It's hard to deal with for a couple of weeks after the season ends but then you start thinking about the next season. We're determined to make it our year."