Mourinho: No Rooney time limit
Chelsea boss Jose Mourinho claims "there is no time limit" for the club's pursuit of Manchester United's Wayne Rooney.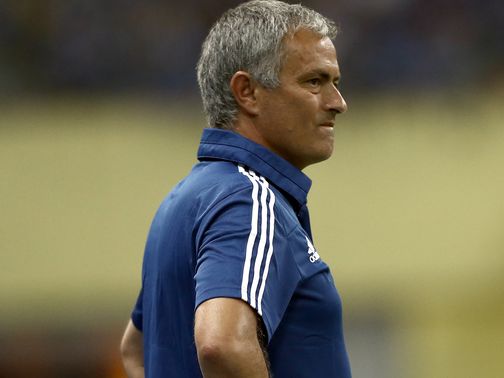 Related ContentFootball Transfer CentreThe latest football newsFollow us on TwitterFree £10 bet on football
Player ProfileWayne Rooney10. Wayne Rooney
Appearances0 (0)
Goals0
Assists0
Yellows0
Reds0*Current Season
Rooney has been strongly linked with a move to Stamford Bridge after Chelsea lodged a bid for the unsettled forward.
United have repeatedly insisted the striker is not for sale, but Mourinho insists he has no plans to give up on his target.
"There is no time limit," said Mourinho.
"We have our squad of strikers. We have identified the player as one we would look to have with us."
The interest is believed to frustrate United with the Premier League champions continuing to be adamant that they have no intention of letting Rooney go.
But Mourinho believes Chelsea have acted properly in their dealings, having done all of their activity through the official channels.
He added: "We are doing things legally, making the official bid directly to the club, no interviews or comments or direct relations with the player, no contact, absolutely nothing.
"We have done it in an ethical way and we are going to do that until the last day. And we will see how it comes."