Lineker: It's my right to speak out
Former England captain Gary Lineker insists he has no intention of watering down his opinions when it comes to the national team.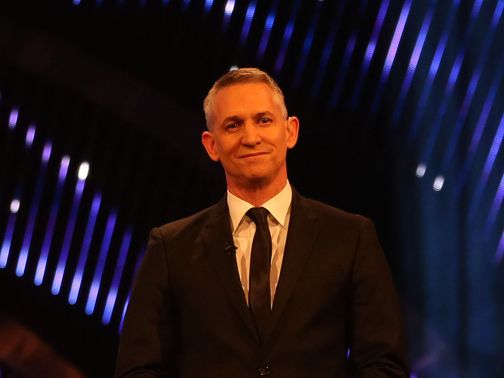 Related ContentFootball Transfer CentreThe latest football newsFollow us on TwitterFree £10 bet on football
The Match of the Day host condemned England's inability to retain possession in the World Cup qualifying goalless draw in Ukraine on Tuesday.
England manager Roy Hodgson was taken aback by the criticism, insisting no apology was needed from England for the 0-0 result.
"I am surprised that anyone who has played for England, captained England and played in games of this nature can be that critical," said Hodgson.
"If you are prepared to seriously stand there and say the England team I am coaching can't keep the ball and play out from the back or play through the midfield there is no point having a conversation because we just totally disagree."
Lineker has pledged to continue being forthright in his views, however.
"I will continue to give my honest opinions about football," he wrote on Twitter on Thursday.
"I believe I'm entitled to. As are we all. You can agree or disagree. All good."
There has been much debate about England's style of football under Hodgson.
Everton manager Roberto Martinez believes any judgements should be reserved until after the qualifying campaign.
"There has been a lot of talk about this. In any qualifying group, assessing how the team has played comes at the end of that period," said the Spaniard, who has gained a reputation for flowing, possession football during his time in England with Swansea, Wigan and now the Toffees.
"Everyone wants to qualify. England have two home games now. It could be the point (in Ukraine) that allows England to qualify at the top of the group.
"I think we are getting carried away. I think we should be a bit more calm about assessing the performance of the team."
Martinez's Premier League counterparts were of a similar opinion.
"It was a good result, if you are going away to Ukraine, a very difficult place to go," said Norwich manager Chris Hughton.
"In the scheme of things with England being top of the group it's a good result.
"On any way of playing or style of football that's not something for me to comment."
Newcastle boss Alan Pardew added: "There's a lot of talk this week about the national team and how we all fare, but it was nice to see England still top the group at the end of the week.
"Their destiny is in their hands and fingers crossed for Roy and the game."