Wenger in no rush to sign new deal
Arsenal manager Arsene Wenger insists there is no rush to sign a new contract - but says he always plans for the long term.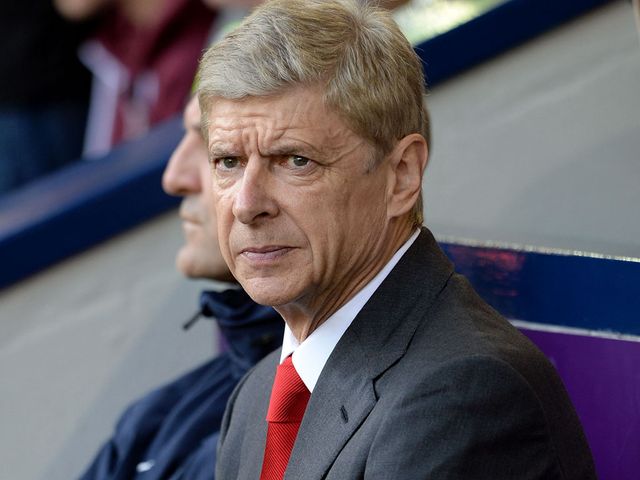 Related ContentFootball Transfer CentreThe latest football newsFollow us on TwitterFree £5 bet every week
Wenger, who turns 64 on Tuesday, is in the final season of his current deal at the Emirates Stadium and it was reported earlier this week that he had agreed terms on a new deal which would keep him at the club until 2016.
Arsenal's board have always expressed their desire for Wenger - who is now the longest-serving manager in the Barclays Premier League - to remain.
Wenger did not rebuke reports that provisional terms had already been put to him for an extension, but insisted his own future was not high on the agenda.
"Yes, I didn't deny that (that a contract had been offered)," Wenger said.
"I just said what I said at the start of the season and nothing has changed."
Wenger continued: "I believe that when you are manager at the club, you have to prepare for the long term always and act like you would stay forever.
"I believe that what is important is the next game."
For Arsenal, that is the visit of a Norwich side which has lost four of their seven Barclays Premier League matches and sit in 18th place.
Wenger, though, will not take anything for granted.
He said: "We have learned something in the last 18 months, that the Premier League has changed, that every single game is a potential danger for any team in the league and the recent results in the Premier League have confirmed that.
"Every team who is favourite today is on its toes because they know every game is a potential danger."
Arsenal's star man Mesut Ozil is expected to recover from a minor knee problem, but could start on the bench, with next week's Champions League encounter against Borussia Dortmund on the horizon.
Midfielder Santi Cazorla could be involved for the first time since the win over Tottenham on September 1 following his recovery from an ankle problem, while full-back Bacary Sagna could also be in contention after a hamstring injury.
However, England forward Theo Walcott, who has been sidelined after a minor abdominal procedure, is still two weeks away from being available.
Wenger certainly has plenty of options. He said: "You want all of your best players to play together in a very positive way, which is what will happen.
"I am very happy with the team who has played until now, so we do not expect anything special (from the players coming back).
"What is important is that instead of focusing on one or two players, we focus on developing ourselves as a team and our team play, where there is still room for improvement. There is still the desire within the team to improve that."