Pardew cool on Cabaye reports
Newcastle United manager Alan Pardew is playing down reports that Fabricio Coloccini and Yohan Cabaye want to leave the club.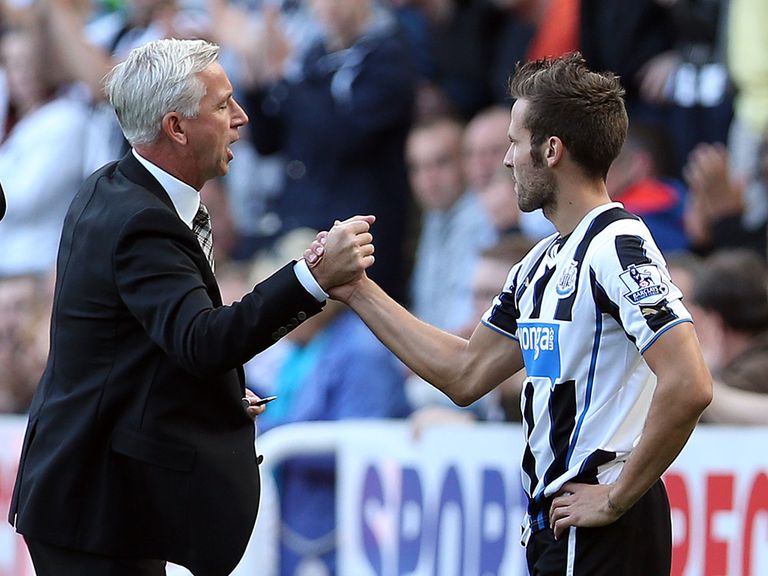 Cabaye admitted this week that he misses playing in the UEFA Champions League, while Coloccini has again been linked with a move to San Lorenzo.
Both players were quoted after interviews which took place abroad, but Pardew believes they can fulfill their ambitions at St James' Park.
"Sometimes you know when they are abroad they get asked questions that are slightly loaded, that have slightly different connotations to them," he said.
"But if you were to ask me if I wanted to play in the Champions League, then I would tell you 'absolutely, yes'.
"And that's what Yohan wants to do, of course he does. But we want him to do that here. We are trying to build that but it is difficult and it's only players like Yohan Cabaye that are going to get us there.
"For him to have ambitions to play in the Champions League, I have no problems with that, none whatsoever.
"We have geared him up to have a fantastic World Cup. He's in great shape at the moment. We think he is one of the best payers in the league.
"As far as Colo is concerned, he is our captain and it is well documented that last year the pangs of home were pulling on him.
"But he's a professional, a professional player here he's been brilliant for us. The only reason I am commenting now is just to let our fans know there is no big deal.
"I think the media are always looking to upset you when you're winning and we just want to stay where we are. We are in a good place."