Sevilla can turn on the style
Sevilla look good value to beat Freiburg as the Europa League group stage comes to a conclusion on Thursday.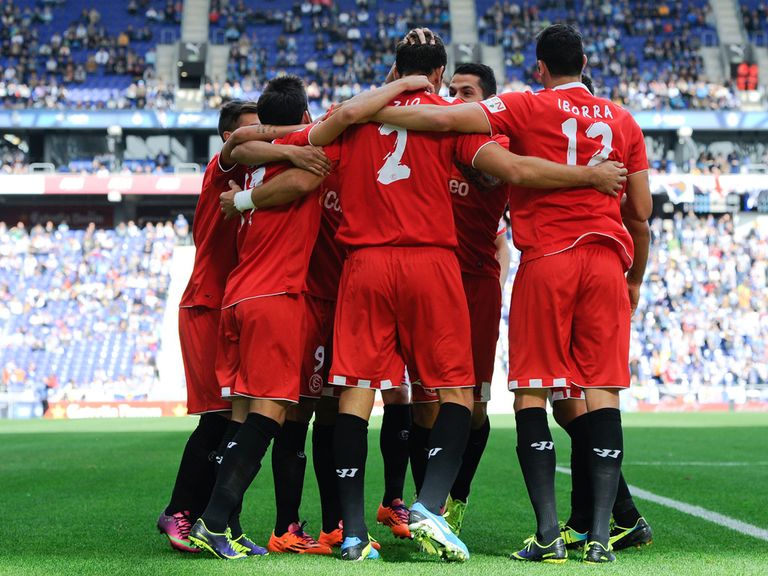 Related ContentFootball Transfer CentreThe latest football newsFollow us on TwitterFree £5 bet every weekFree £30 matched bet
Like the Champions League, the final round of Europa League fixtures presents something of a conundrum for punters.
Do you take an artificially short price about a side on the basis that they need to win, or do you take inflated odds about a side with little incentive?
At the time of writing, the evidence on offer leans towards the former strategy. On Tuesday night, Olympiakos comfortably jusfitied 1/3 quotes in beating Anderlecht and Leverkusen did the same at Sociedad.
PSG were tantalisingly dangled at close to 3/1 to beat Benfica, a side they're quite simply superior to, but it was the Portuguese side who emerged best despite falling a goal behind early on.
With this in mind, there will doubtless be punters who want to oppose those to have already made the knockout stages of this competition. If you want to know how things stand, check out this guide.
However, there has to come a point where the scales tip back towards the classier sides lacking incentive and I believe that's been reached with 19/10 quotes about Sevilla winning at Freiburg.
Freiburg will qualify with victory but a draw may not be enough, so they simply have to attack. If they go ahead, their attitude will depend on events elsewhere with Slovan Liberec taking on Estoril. Liberec are currently level on points with Freiburg.
But I do not believe that this means the Bundesliga side should be favourites, especially as Sevilla aren't without incentive - a point or better for them guarantees top spot in the group and with it a more favourable draw in the next round.
The Spanish side have endured a turbulent week off the pitch but on it they remain in the sort of form which saw them comfortably win the reverse fixture. Sevilla are now unbeaten in six in all competitions and have won their last four domestically.
Away from home, their only defeats all season have come at the hands of Barcelona, Real Madrid and Valencia, and a trip to Freiburg - who've won once at home all season and that back in September - looks comparatively straightforward.
There is no doubt that the complexion of this match does alter with incentive but I'm happy to have a small play on Sevilla at the price in the hope that they can expose their opponents on the counter.
The other game which catches my eye involves Swansea, who need only to match Kuban's result at Valencia to progress.
Obviously, it would be naive of Michael Laudrup to assume that means they've taken care of business already but it'll be hard for his squad to escape that belief, especially as they could even go through with a narrow defeat as long as Valencia don't roll over completely.
With that and a busy upcoming schedule in mind I'm not sure injury-hit Swansea should be quite so short against St Gallen, who played well enough in losing the reverse fixture 1-0.
The Swiss outfit have been poor at the back in Europe - not so domestically - but do offer something going forward and while they've nothing to play for, they're still capable at home. Remember, Swansea's form has dipped lately while their opponents have won back-to-back matches to prepare for this.
With a point almost certainly enough for Swansea, I'd lean towards the draw here and 5/2 is tempting. However, St Gallen do face a key clash at Young Boys on Sunday so until team news is firm I'm inclined to keep the powder dry.