Messi will be offered new deal
Barcelona president Josep Bartomeu insists Lionel Messi will be offered a new contract to keep him with the Catalan giants.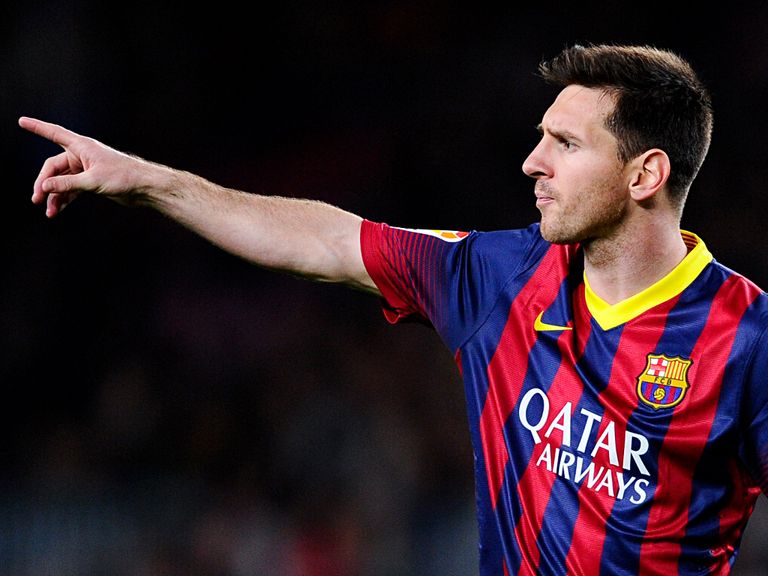 Lionel Messi: Will be offered an improved deal says Barcelona's president
Related ContentFootball Transfer CentreThe latest football newsWatch top live sports events with Sky TicketsFollow us on TwitterFree £5 bet every weekFree £30 matched bet
The Argentinian superstar has been linked with a move away from the Nou Camp after an injury-hit campaign which has seen Messi fail to reach the heights of previous seasons.
However, Bartomeu believes criticism of the 26-year-old has been harsh, and the Blaugrana will do everything in their power to ensure he remains at the club.
"Messi is under contact until 2018," Bartomeu told TV3.
"But we want to improve it to adapt to football's current situation.
"I think people are being unfair on Leo Messi. He has led us to so many wins in recent years.
"He has led the team and done so very well and we have no doubt that he will continue to lead the club into the future.
"He's a young player, the best in the world and we have every faith in him."
Even with the likes of Manchester City reportedly planning a world-record bid for the former World Player of the Year, Bartomeu insisted nothing will be revealed yet, and will wait until the end of the season for any announcements.
"Some decisions have been made and there are others to be made," he added.
"This is not the time to announce them because we are still playing in competition.
"There will be time for that in a few weeks.
"A lot of work has been done and it has all been good work. There won't be a revolution, but there will be in-depth restructuring of the football team."